Decorating your home allows you to put a stamp on your property. While some people prefer traditional decor, others might go the contemporary or theme route. But colours and overall style are just two elements you should consider when updating your kitchen. 
Kitchens are high-traffic areas that are central to daily living. We socialise in them, cook in them and use them as a passage to any outdoor areas. Decorating your kitchen is a different experience from decorating a living room or bedroom because you need more durable materials. 
In general, you have three options for kitchen decor: paint, wallpaper or tiles. This post will reveal why wall tiles in the kitchen are better than paint or wallpaper. 
Tiles Are More Versatile
As time goes on and your needs and wants change, you'll naturally want to ensure your decor matches your personality and style preferences. A common misconception is that it's easy to paint a wall, but that's not the case. 
Not only will you have to use a base coat if the wall is too dark for your paint colour, but you'll need to do at least two covers of paint – which takes a long time. We don't need to tell you how difficult it is to hang wallpaper! 
Tiles, however, offer a lot of flexibility in their design. Both porcelain and ceramic tiles come in a range of colours, sizes and designs. If you want to change your kitchen fittings, most tiles will fit seamlessly into the new decor. 
They're Easy to Clean
There's no way to avoid it; kitchens get messy. Pets and children spill food, and cooking and washing the dishes cause splashbacks, so it would be unrealistic to think that your kitchen will remain spotless. 
When a painted or wallpapered wall becomes stained, it's difficult to remove them without potentially damaging the wall. Wallpaper is also susceptible to water damage, and due to its high cost, we always recommend you leave it for other rooms. 
Tiles are easy to clean and maintain, which is why the majority of people use them in kitchens and bathrooms. 
A wet cloth and some water will remove any stains in most cases, but you can also buy specialist tile cleaners to polish up your decor and keep it looking new. 
Tiles Will Last Longer
Paint fades, especially in kitchen areas, and you'll find that you need to repaint the walls every two years. If you're looking for a low-maintenance solution, tiles are the best for your needs. 
While an initial installation cost is involved, tiles will last for a long time, so they're worth the investment. If you're more of a DIY person, you can take advantage of a one-day tiling course. 
A specialist will go through essential tiling techniques, and you'll learn how to achieve the best finish for your DIY projects. 
They Protect Your Walls From Mould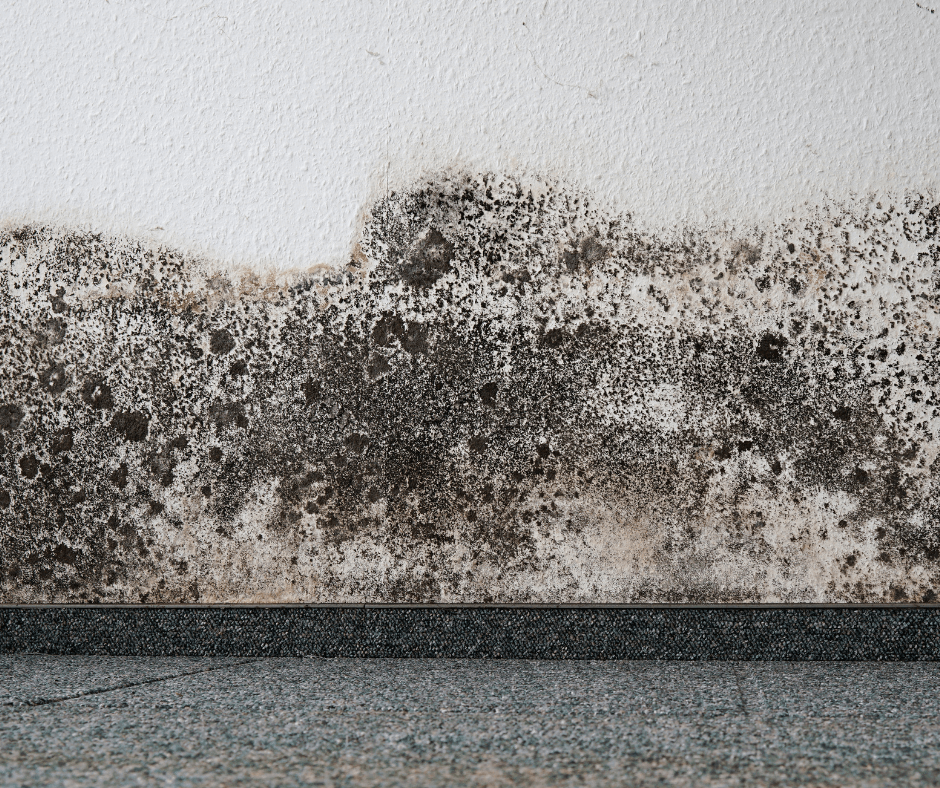 Kitchens and bathrooms are a real nuisance when it comes to condensation. They're the rooms most susceptible to water damage – and condensation – which causes black mould. 
As you can see, it's a vicious cycle, and mould can impact your home, health and quality of life. It often creates a lingering musty smell, and if you don't take steps to deal with it, you'll find the mould will spread. 
People with respiratory problems and allergies should also do everything to avoid condensation, as humid conditions can make their symptoms worse. 
Wallpaper and paint in your kitchen are going to attract condensation and mould growth. In contrast, tiles offer excellent waterproofing features, and they're easy to maintain. 
As long as you give them a quick wipe down, you'll reduce the risks of mould growth – which is especially important in the kitchen where you prepare and eat food. 
Tiles Create an Impact
When it comes to making a style statement, tiles are ideal. With so many designs available, you can find tiles that suit your preferences and match the rest of the room. 
While some people prefer basic designs, which focus more on colour, others might choose intricate patterns that follow a theme. 
Most tiles are inexpensive, so they're perfect if you're on a budget but want to create a luxurious appeal. 
The Most Popular Wall Tiles For Kitchens
Your kitchen is the place you prepare meals, and hob splashbacks can be a significant issue. Most tile manufacturers create specialist tiles that will withstand splashbacks, so it's important to check whether the design you like is suitable for kitchens. 
Here are some of our most popular wall tile designs for kitchens. 
The Rustic Appeal
For some people, nothing beats the rustic appeal, and there's plenty of decor trends that keep the tradition alive. Go for classical white tiles with a subtle pattern, or mix and match different neutrals to go with your dark wooden cabinets. 
Contemporary Feel
Contemporary wall tiles enable you to mix dark tiles with lighter kitchen elements or choose patterns that emulate a particular style trend. For example, metro tiles seem simple, but they look incredible when combined with the right kitchen trimmings.
Black Tiles
Nothing says sophisticated yet contemporary like sleek black tiles. They add some shine to your kitchen while being effortlessly cool. If black is too dramatic for you, greys will tone it down but still achieve the same look.
Mosaics
Mosaics have their place in history and contemporary design. When it comes to different styles, they have so much to offer. You can go for understated patterns in modern kitchens or brightly coloured patterns for a cheerful look.
The Bottom Line
Choosing wall tiles for your kitchen is a worthwhile investment and a low-maintenance option compared to paint and wallpaper. With so many tile designs available, you can create a traditional, rustic kitchen, a chic contemporary feel or a Moroccan theme.
Whatever you decide, tiles are the best option to prevent mould growth and enjoy your kitchen without the added maintenance stress.
Whether you're new to the world of tiling or a seasoned pro, follow our blog to get the latest tips, techniques and access to the UK's premier in-house tiler training centre.