If you have tiles in your bathroom or kitchen, then you know how they can brighten up your home. With so many varieties to choose from, including porcelain and ceramic tiles, it's clear to see people choose them when they're redecorating.
While tiles are easy to maintain, you must take the time to clean them. Not only does this make them look nicer, but it also protects them from a range of substances and debris. In this post, we'll reveal some easy cleaning tips for both ceramic and porcelain tiles.
Porcelain Tiles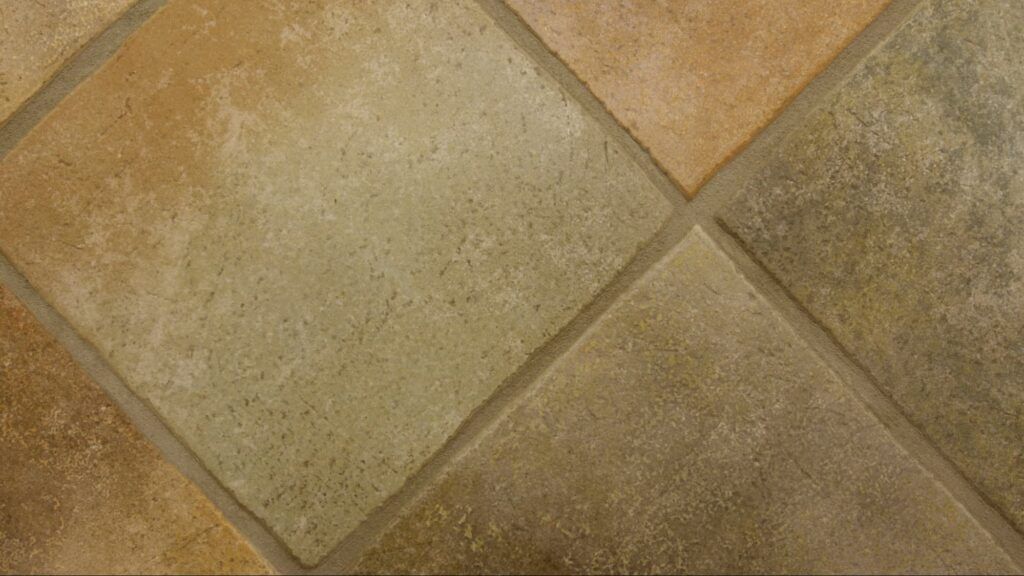 Porcelain tiles are one of the most popular tile types because of their aesthetic appeal. While they're used for both walling and floors, it's more common to see porcelain floor tiles. There are so many styles available, and some porcelain tiles are made with feldspar and sand to create a more robust and more stain-resistant finish.
Whether you're cleaning walls or floors, there are some essential things you need to know.
Remove Dust and Dirt
Dust and dirt build-up is a natural part of life. Whether you're working on somebody else's home or renovating your own, the tiles are bound to get dirty. Luckily, they're easy to clean, and you should ideally remove dust and dirt every day.
A dry mop or vacuum cleaner are the best choices because a brush can damage the tiles. By doing this regularly, you'll save a lot of time and energy on cleaning the build-up of debris.
Try to Avoid Chemicals
While many believe that using chemicals is the optimum way to clean, it's the opposite. Most chemical substances have corrosive properties, which can result in damage to porcelain tiles.
Porcelain tiles are heated to fuse them, which gives them similar properties to glass. If you clean them with chemicals regularly, you might make the tiles less resistant to water which means they'll damage easily.
Chemicals also harm the grout, causing it to waste away, which means water can get under the tiles resulting in dampness. To avoid these effects, all you need to do is clean porcelain tiles with a mop and water.
If you need to remove stains, add a small amount of detergent to the mixture and gently wipe away the stains.
Don't Forget to Wash Tiles Properly
Using detergent is a simple way to spruce up your tiles, but it's essential to wash it away correctly. Never let your detergent dry because it can damage the surface of porcelain tiles. You should only use a small amount of detergent, but textured tiles might require a bit more.
Cleaning Tough Stains
Accidents are bound to happen, and while the above steps will work for general tile maintenance, there might be times when you have stubborn stains that require removal with chemicals.
Always read the label of any specialist cleaners and make sure the substance won't damage your tiles or grout. Make sure you use protective equipment and lock pets and children out of the room.
Ceramic Tiles
Ceramic tiles are similar to porcelain in their aesthetics, but there are some vital differences you should know about. For starters, ceramic is a lightweight tile, and it has a soft clay appearance with lots of design choices.
While there are many advantages of using ceramic tiles, it's important to mention that they're not as strong or water-resistant as porcelain tiles. With an abundance of colours and styles, ceramic is a popular choice and relatively easy to clean if you know what you're doing.
The Simple Way to Clean Ceramic Tiles
To clean ceramic tiles, all you need to do is follow these steps.
Prep Your Tiles
In some cases, your tiles might not need a proper clean, and it's always best to avoid using water unless you need to. Check for loose dirt, sand and debris on the tile and use a broom or vacuum cleaner to remove it.
If you find sticky stains on the tile surface, use a putty knife or spatula to scrape it away gently.
Cleaning The Tile Surface
You can use soap to clean your tile surface but try to keep it to a minimal amount. Too much soap can make your tiles look dull. Fill a bucket with hot water, and add up to half a tablespoon of washing up liquid and half a cup of vinegar.
Make sure your mop is clean, then use the mixture to clean your tiles. Once completed, rinse out your mop and bucket, refill with hot water and rinse the mixture off each tile.
Instead of leaving your tiles to air dry, use a clean towel or cloth.
Cleaning the Grout
Tile grouting can get dirty, and most people find they need to use a different method to clean it properly. Here's what you'll need to do.
Rent a Machine
If you're professional providing tiling services, you can rent a grout cleaner from hardware stores. It enables you to provide a professional service, and specialist cleaning machines protect grouting from harmful chemicals.
Manual Cleaning
Fill a bucket with hot water and mix it with powdered oxygen bleach. It's essential that you use powdered bleach because it's safer for grouting. The instructions on the bottle will tell you how much to use.
Use a spray bottle or a small brush and apply the mixture to the grouting. Leave it for 30 minutes for minor stains and up to six hours for a thorough clean. Use a brush to scrub the grouting and remove any debris.
Rinse your grouting with clean, cold water and use a towel to dry them. You can also use a grout sealant if you want to reduce the amount of time you spend cleaning your tiles.
The Takeaway
Once you learn how to take care of porcelain and ceramic tiles, you can preserve them longer without too much work. Regular maintenance means you'll spend less time on stubborn stains.
Tiling is one of the most lucrative trades to get into, and there's a lot of competition among professional tilers. If you want to equip yourself with the knowledge you require, then signing up for tiling courses can help you learn how to install and care for tiles.