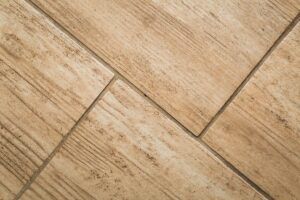 Wooden floors are a popular choice amongst many homeowners, often chosen instead of carpet for their sophisticated appearance and ease of cleaning. Wooden floors are effective in modern homes with a contemporary interior, as well as more traditional interiors.
What's more, the up and coming trend for interior flooring is wood-effect tiles. Favoured for their elegant appearance and ease of maintenance, floor tiles that look like laminate flooring planks are setting a new interior property style that everybody is after. As a result, these wood effect floor tiles are a big thing at the moment in the tiling world and if you"re not aware of them as a tiler, you"re missing a trick.
In fact, these wood effect tiles are really exciting and allow tilers to work on projects in the home beyond the realms of the kitchen and bathroom. After all, some people would like wood effect tiles throughout the whole downstairs of the house, while others choose them for the lounge, bedrooms, conservatories and more.
So, how do you lay wood effect tiles and what variations can we expect to see in this up and coming range of tiles?
Variations of wood effect tiles
Wood tiles come in various types of wood and tiling styles. Long floor tiles are a particularly favoured style of wood tile, due to the fact they leave a chic and sophisticated look, as well as being simple to install. Essentially, wood effect long floor tiles are popular for their practicality and how close they are to real wood floor.
Choose from a range of wood types: Oak, ebony and pine, to name just a few. What's more, you can choose from different shades of woods and colours, which can again, enhance the type of tiling pattern you opt for.
Of course, more intricate tiling patterns will require smaller wood effect tiles, however, many people favour the long floor tiles to be as similar as possible to genuine wood floor.
How to lay wood effect tiles
There are various wood effect tiling styles, all of which have something different to offer in terms of their overall look. Take a look at just a few of the tiling patterns possible with wood effect tiles.
Brick
Often the favourite tiling style in properties where the owner would like a wider-looking floor, opting for long wood effect floor tiles and having them laid in a brick pattern is a sure-fire way to a make a room look more spacious and is ideal for open plan areas.
Herringbone
The Herringbone pattern is an intricate tiling pattern that consists of rectangular tiles positioned in a parallel line at a 45-degree angle, the pattern then features another row of tiles lined up in a mirror image next to them.
Random
Many customers may choose a random pattern to go with the shape of their room, or may have a preference of how they would like the wood floor tiles placed.
More information from UK Pro Tiling Training
We will, of course, cover long floor tiles in our advanced courses at UK Pro Tiling Training. However, if you are a past student or would like some more information about this up and coming trend, please do not hesitate to contact us, we"re happy to help!