Top wall and floor Tiling Tips.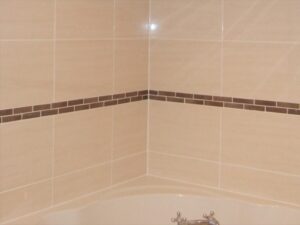 Have you got a tiling project to do?
Read these few tips below and have a go, you might surprise yourself how much you enjoy doing it.
There are lots of different kinds of tiles on offer and visiting the tile shop gives you a multitude of different types and colours of tiles to choose from.
Types of Tiles
The main types of tile are ceramic, porcelain and natural stone, ceramic will be the cheapest option to go for, porcelain being the middle price of the range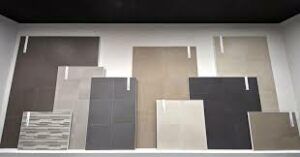 and the natural stone (slate, travertine, marble, limestone, quartz, etc.) coming in as the most expensive.
Measuring the Job
It is essential to calculate the correct number of tiles needed, tiles are generally sold in metres squared (m2), all you have to do is measure the length and the height of each wall and multiply the lengths together for example 2.4 metres x 3.2 metres, this will give you the square metre of that wall, do this on every wall you are tiling then add the number together giving you a total area of the room, once this is achieved you will then need to do the same with the areas you are not tiling such as doors, windows etc, once you have the combined area of these off takes simply minus it from the original area.
Make sure you add 10% onto the final total, this will allow for cuts
Adhesives
There are many different types of adhesive to also choose from and it is very important to choose the right one for the right tile.
A quick guide would be to choose a flexible cement adhesive with porcelain and the natural stones installation, where as a ceramic could be fitted with a ready mixed adhesive or standard cement. This can vary though depending on the surface you are tiling onto so it is advisable to ask the tile shop for
guidance when selecting your tiles.
Trowels
When applying the adhesive make sure you buy the right trowel for the size of
tile size you are using, trowels start in a 6mm notch which is good for roughly a 6-8 inch tile, an 8 mm notch will be roughly for a 8-10 inch tile, a 10mm notch will be for a 10 -12 inch tile etc, for floor installations always use at least a 10mm trowel for all tile size tiles.
Spacers
The usual size for spacer selection is 2mm for walls and 3 mm for floors however these sizes in can be increase if preferred but not reduced.
Setting out the job
This is one of the most important factors in a tiling job, try not to leave yourself with thin pieces of tile which will be difficult to cut.
Try and mark out with a pencil from your first tile where the others will fall, from here you can adjust your first tile to get the best results.
Try not to start in a corner or against the floor with your first tile as these areas are likely to be out of level and plumb.
Grouting
Grout comes in many different colours, but white for the walls and grey for the floors are the most popular choice.
If you're using a flexible adhesive, make sure the grout is also flexible, if you are using large spacers above 3mm, make sure you select a wide joint grout also to prevent cracking.
Tiling Courses
Why not learn how to tile like a pro, UK Pro Tiling Training runs fast track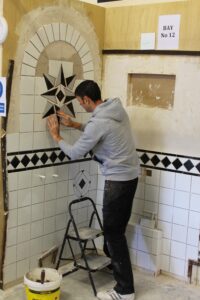 professional tiling courses teaching you everything you need to know about tiling walls and floors correctly, not only will you learn how to set out the job, apply tiles and shape around objects, you will also learn how to prepare all your surfaces.
Running a Business
Thinking of starting a new career? Then UK Pro Tiling Training takes you through a full business program on their tiling courses of how to get started as a wall and floor tiler.
For more info visit their website www.tiling-courses.co.uk for more info.