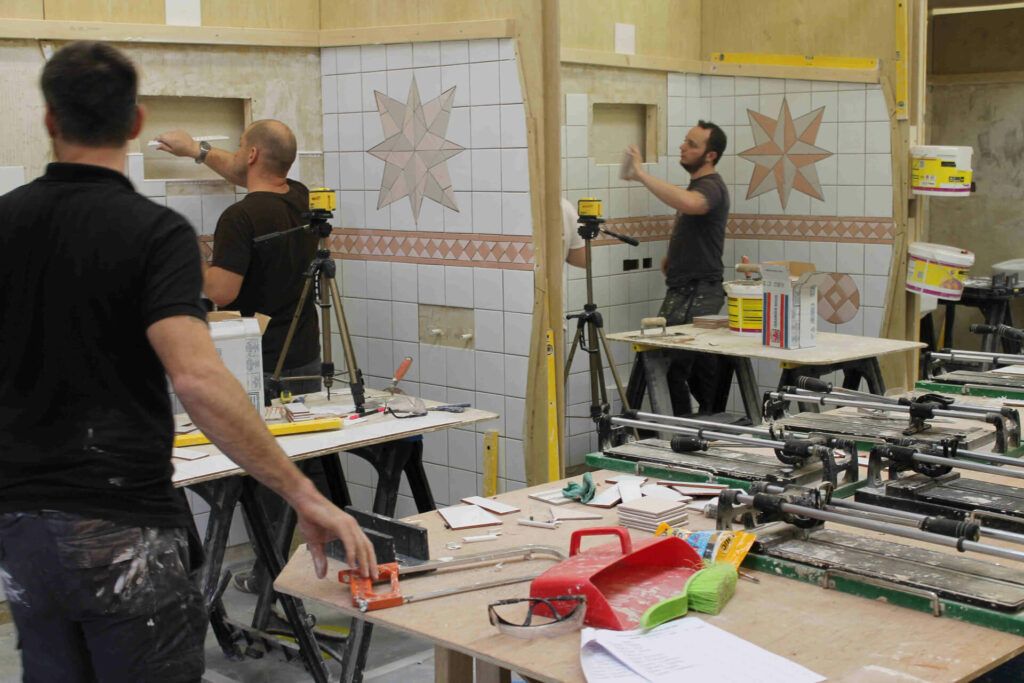 What would your ultimate barbeque area look like? There are so many options – you could build a permanent structure, have a traditional barrel style coal burner, or opt for one of the more extravagant gas burning stoves. Whatever you decide to cook on, having a bright new tiled area for the barbeque could add that extra piece of style.
You don't have to restrict yourself to concrete slabs for the floor, and decking may not be the most practical base for your cooking area.
Choosing garden floor tiles instead will give your barbeque area the feeling of being a real outdoor kitchen.
How to choose outdoor tiles
Some tiles have a particularly slippery finish, even in a bathroom this can be a potential hazard. When tiling outside, high gloss, shiny tiles will be lethal with drinks or grease spilt on them, or after a downpour of rain. Think about who will be using the area and make sure it is safe for everyone.
Porcelain tiles are often rated for use outdoors as well as inside. They are harder wearing than ceramic tiles and much less absorbent, so repel the water better. Choosing a matt finish, or even better, a textured finish will offer much more grip when used on a patio or barbeque area.
Preparing a barbeque area for tiling
Far and away the best surface to lay outdoor tiles on will be a concrete pad. As opposed to laying patio slabs which may be porous, a tiled outdoor area will need to repel water. The concrete should be laid as smooth as possible, with a gentle slope towards either a drain or a garden area which can cope with any water running off. This slope does not need to be dramatic, just enough to stop water pooling on the tiles.
Laying tiles outside
Ensure that your concrete slab is completely dry before starting tiling. Thoroughly clean the concrete area before applying a waterproof membrane or treatment to the base before the tiles.
When tiling outside, the entire base should be covered with adhesive. The adhesive should ideally be rated for outside use and waterproof. A polymer modified, dry set mortar will be perfect for the job.
Apply a primer to the back of the actual tiles too. Use neat cement or some of the adhesive mix itself. Allow to cure slightly before laying onto your wet bed.
Be sure to clean as you go to avoid leaving unsightly stains on the tiles.
Finally, use an outdoor rated, fully waterproof grout or all weather jointing compound. As with the adhesive, making sure that you clean as you go will help produce a perfect finish.
We've all found projects which need our attention at home during lockdown, quite often including tiling. Brush up on your tiling skills with one of our many courses.
Get in touch today and start learning a new skill.