As a professional tiler, there are endless opportunities to facilitate change.  Change in designs and looks for rooms of all types, commercial rooms, domestic rooms, interior and exterior rooms. Working with pattern and colour, the varying shapes and sizes of tiles and challenging the brain to work out the most effective, efficient and economical way to lay the tiles. A beautiful, flawlessly tiled surface is in itself a work of art whether loaded with pattern and colour or just simple plain design. And looking forward to the next decade, new designs and trends will be breaking through offering exciting opportunities for tilers to work with clients exploring and applying these new trends.
So, what is changing for 2020?
Well, in a recent blog posted on one of the UKs larger tile retailers 'Topps Tiles',  it was revealed that they had chosen as their signature 2020 tile the 'Syren' tile – a glossy, inky- blue coloured fish scale shape tile. Perfect for changing the look of a bathroom, shower room or as a statement splashback design in a kitchen.  With this deep-ocean inspired colour,  it is leading the way towards the trend for more naturally inspired, darker, earthy designs. And historically, the colour blue in tile designs has featured since the Ancient Egyptian and Roman times.
So, for 2020, colour choices are likely to become bolder and more daring.  One tile that will remain ever popular is the metro tile, but it will be presented in more variety and imaginative layouts such as a basket weave pattern, 45 degree angular layout and geometric pattern. The great advantage of tiles presented in various geometric patterns are that they can be applied across all of your commercial or domestic projects – modern or traditional.
And then there is the application of the larger tile – creating a real statement design by using less grout lines making these tiles perfect for bath and shower rooms. The larger tiles are ever popular for creating a look that makes a small space seem bigger.
As well as the darker, bolder colours, there is a new twist on the pastel colour palette. Going forward into the new decade, the pastel colours will be updated to offer much fresher, crisper tones. We will see colours such as mint and coral becoming more desirable, moving away from the recent trend for the greys and neutral colour schemes commonly chosen.
But right on trend will be bolder, darker interiors – the inky black colours inspired by the luxury spa and hotel market make a luxurious and elegant statement working well in smaller spaces. Use black grout with black tiles to give the ultimate luxury finish.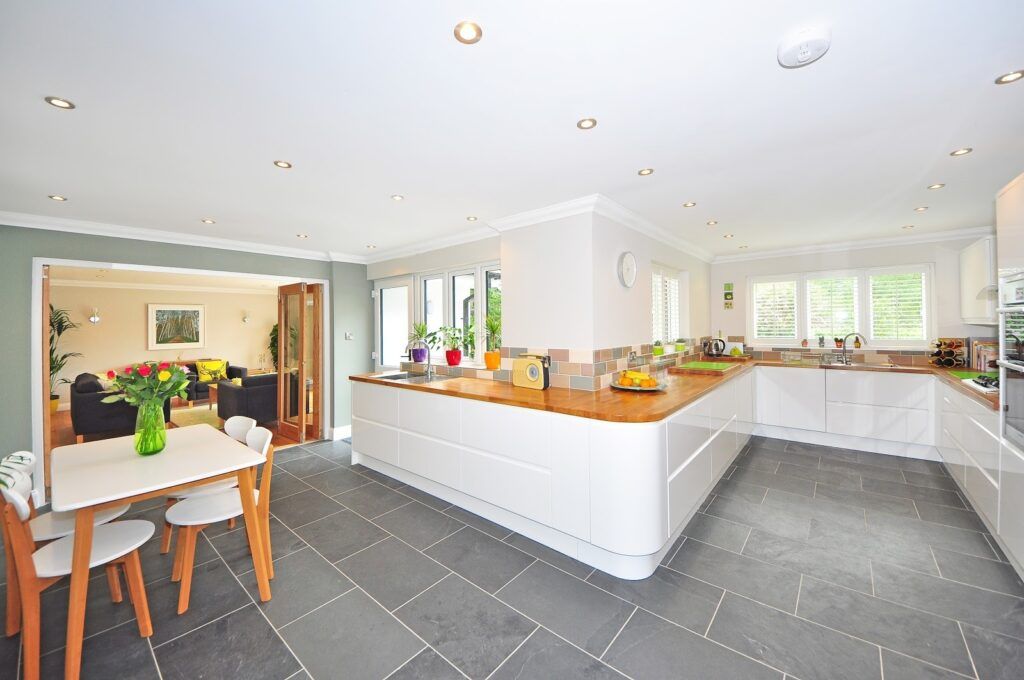 Moving away from the big commercial tile manufacturers, there is an increasing demand for 'artisan' tiles. Tiles that are not mass produced, that offer very individual style, often are handmade or have a reclaimed element to them. Artisan tiles can offer a more bespoke design, with different textures and tones that can't be achieved on a mass scale. The colours that look to be on trend for 2020 in this sector of the tile industry are warm, metallic tones and earthy greens and browns – again a darker, naturally inspired colour palette.
So will 2020 see you 'Changing Rooms'?