There are many factors to consider when choosing tiles including whether it is a domestic or commercial project, the cost, an interior or exterior project, flooring or walling, the room type and choice of designs.
Historically, there has been some form of ceramic tile in existence for more than 25,000 years with the oldest of our civilisations, the Ancient Egyptians, who used tiles to decorate their homes with blue coloured tile bricks. The Romans and the Greeks favoured decorative tiles, with exquisite tile work in mosaics and murals. In Victorian times, ceramic tiles became mass produced and were used in many public buildings, churches, shops and houses for both their functional and decorative properties.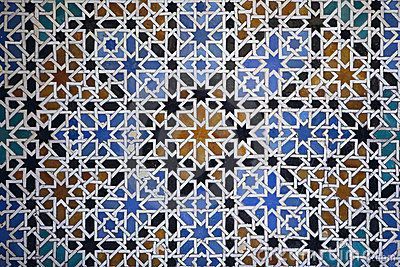 So, what is the difference between the modern day ceramic and porcelain tile? 
Firstly, the manufacturing of the tiles is different. Ceramic tiles are made using red, brown or white clay where the clay is fired at a high temperature to reduce water content; with the glaze and then the pattern applied.
Porcelain tiles are made using a specific white clay, finely ground sand and feldspar. The tiles are fired at a higher temperature than ceramic, which makes them extremely hard wearing. Porcelain tiles are manufactured in two types;  through body porcelain and glazed porcelain. Through body is exactly as it sounds – the tile has no glaze so the colour/design is the same all the way through. The advantage of this? Well, if there was any wear or chips to the tile, it would be very difficult to see. Glazed porcelain is where the tile has been manufactured with a glaze applied to the tile face, which makes the body of the tile as hard-wearing as if it is a through body tile, but has the same characteristics as the glaze on a ceramic tile.
What about cost? 
Ceramic tiles are more cost effective than porcelain, but, with porcelain being more dense than ceramic, it makes them less porous; so they are harder, more durable and absorb less water therefore suited to areas which will see heavy use. Plus ceramic tiles are less brittle and easier to work with and offer a wider choice of up-to-date and intricate designs. Porcelain tiles due to the manufacture methods, with their density and hardness, does mean that there are fewer designs available,  therefore limiting the choice for you and your client.
So where to use them?
Porcelain is more resistant to scratching and chipping and is great for:
floors

walls (depending on the weight)

commercial properties (hotels, offices)

areas with high moisture levels (wet rooms)

exterior and heavy use areas. 
Ceramic tiles are best for:
home interiors

commercial interior walls 

floor areas with low foot traffic.
Additionally, there is the PEI (Porcelain Enamel Institute) rating to refer to.  All tiles are classified with a PEI rating on a scale from PEI 0 (no foot traffic – wall only) to PEI 5 (Heavy traffic domestic/ commercial). 
Whatever tiling project you are undertaking, choosing the ceramic tile or the porcelain tile will be determined by some of the points mentioned.